There can be many problems of men and women with curly hair because it tends to get frizzy from time to time. People uses many methods to get rid of this situation like hair spray etc. But one has to be very careful about the quality of product they are using. Because instead of doing good to your hair it will worsen the condition.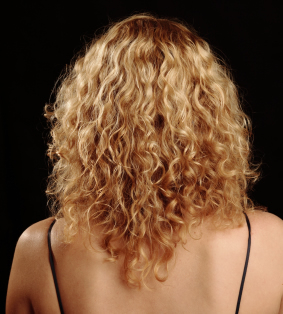 Here are few tips for managing curly hair:
Only wide toothed comb should be used for detangle hairs especialy when it is wet.
Straightening can be very good option for your hair to look good. But beware, all straightening products contain very harsh chemical, they may keep your hair straight for some days but at the same time it will damage your hair. However, if you feel like doing it, then you can use a steam straightening device with a very low temperature setting. You can also ask for a professional help.
Apply moisturizers as it is very common problems with many curly hairstyles. Use appropriate shampoos for the curly hair that will help keep the moisture intact. You should also do a deep conditioner once a month.
Avoid using hair dryers. By letting the hair dry on its own will prevent your hair from frizzing. Also avoid rubbing or brushing it harshly using a towel. Pat dry with towel if necessary.
Always use famous branded hair care products.
Curly hair can also be colored to give it a sophisticated look. You can also use highlights especially on the curls that falls around the face.
And the last but not the least is a good healthy diet. And especially for healthy hair you need good amount of protein, so make sure you are taking appropriate amount of protein intake.