As you think about your wedding theme and decor, you'll start to imagine what flowers will go with the colors you've picked. Or perhaps you'll take inspiration from a particular type of flower and go from there. Either way, flowers tend to play a big role in how a wedding venue is decorated. Before you settle on a specific type of flower to use in your decor, though, realize the flower might be dictating more than just the wedding colors. Flowers are seasonal; if you pick an out-of-season flower, be prepared to pay big bucks to get them.  To help you pick in-season flowers, here's a guide to beautiful flowers for each season.
Winter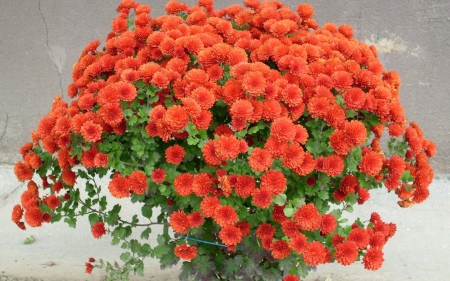 Yes, there are flowers that naturally bloom in winter. They may not be poking through the snow in the Midwest or Canada, but these hardier flowers are certainly available without having to ship them in from Ecuador. Liven up your winter wedding with delicate chrysanthemums in a variety of colors. Or you can cheat a bit with roses, because they bloom during fall, winter, and spring. A bouquet of chrysanthemums has more of a "leading into spring," feel, while a luxurious cream-and-white bouquet of roses embraces the beauty of the heart of winter.
Spring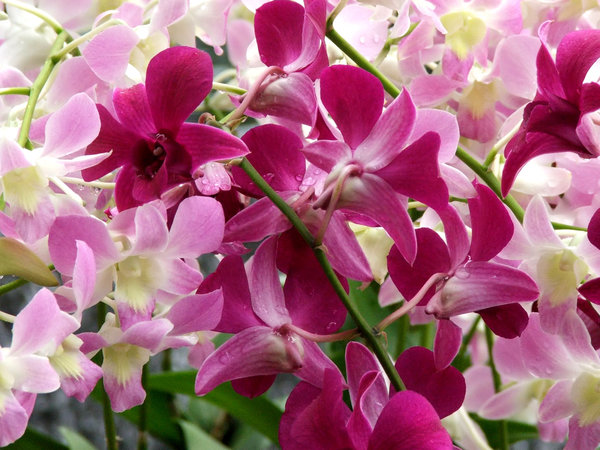 Spring is a fantastic time for fresh flowers. The world's waking up and things are starting to grow, from wildflowers to the ones growing in the florist's greenhouse. Spring is when orchids are blooming, and you can get them in some truly striking varieties, from pure milky white to pink-and-orange streaked to delicate pink to…well, whatever strikes your personal fancy. If orchids are a little too much for your wedding plan, consider the huge (and messy, but gorgeous) blooms of a peony bush, or the rustic simplicity of zinnias.
Summer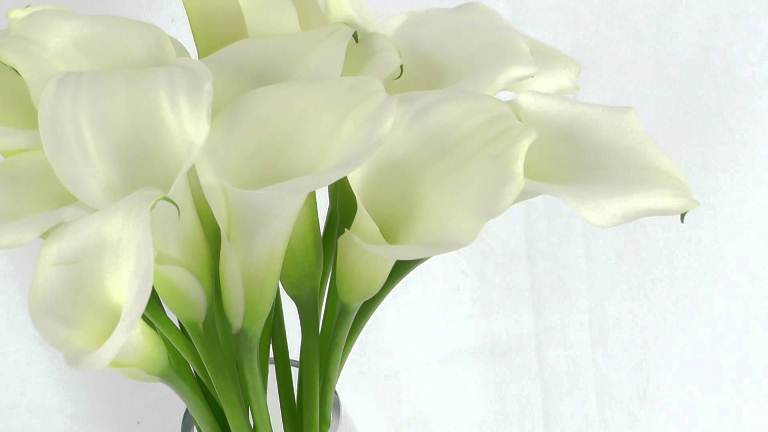 You can take your pick in summer–almost every type of flower blooms once the weather starts warming up. We love the rainbow array of tulips, but can't recommend them for a wedding ceremony–they don't last long once they've been picked, even in water. If you have your heart set on tulips, consider placing them in your table centerpieces along with a few wedding sparklers to round out the design. Otherwise, think about lilies in all their variety–tiger lilies, white lilies, cup-shaped ivory-white calla lilies. They're all gorgeous, and they're all going to be in prime bloom for your June wedding.
Fall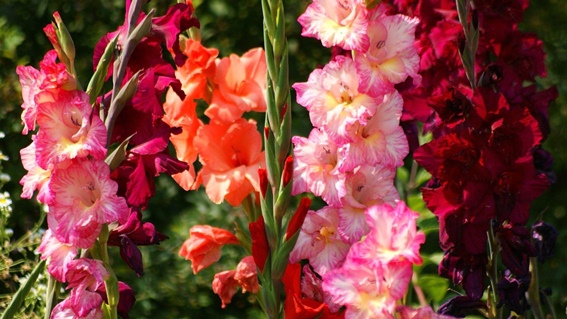 There are strong reasons to go for a non-floral bouquet in the fall–embrace the season with orange-and-red leaves, pine cones, twigs–but if you love the season but still want flowers, there are plenty of options available. Consider delicate freesia blossoms in pink, white, or autumnal orange. Gladiolus flowers are also blooming, with their bright colors and striking vertical rows of blossoms. Or you can go for dahlias and their striking array of almost mathematically-arranged petals.
When you pick a wedding season, you're also picking the flowers that will be readily available for the ceremony. Or, to think of it the other way, when you pick wedding flowers, they may be picking the ideal season for your wedding. Either way, it's worth considering both aspects of the situation when you start to plan your wedding.