Social media is the best free online tool for your business. It doesn't matter what you do to make a profit, everyone can benefit from getting involved. Some people are not tech savvy, and so we wanted to make everything simple for you today. Don't worry if you've never sent a tweet or uploaded a photo to Facebook in the past. You'll learn how to master social media and create amazing success by reading this article.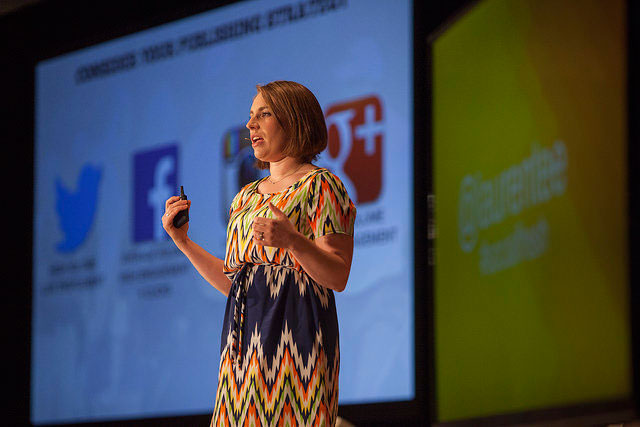 Image by Social Fresh
Opening your accounts
Before you do anything else, you need to open accounts with the biggest social networks. At the very least, you will want to launch Twitter and Facebook pages. As you progress in the business world, you can consider other websites too. Opening your accounts is easy. Just head over to the relevant websites and follow instructions. The entire process should take no longer that two minutes. Once your pages are active, you can upload graphics and other promotional images. They will help to attract more people to your page and give your brand more exposure.
Creating interesting content
There is a lot of advertising on social media websites these days. That means you have to think outside of the box to get the best results. Blatant adverts for your products or services are not going to get much attention. Use your head! It is possible to promote your brand without making the adverts seem obvious. Maybe you could start a blog and post the links to your Facebook and Twitter accounts. Write about subjects that are relevant to your industry. If you decide it's appropriate to put a link to one of your products within the text, so be it.
Encouraging engagement
The rate of engagement often determines the number of people who see your posts. That means you need as many likes, shares, and comments as possible. Every time someone engages with your posts, their friends might get a notification in their newsfeeds. That will help to expand your audience and grow your page. To get better engagement levels, you need to grab attention. That could mean asking questions, or using emotive language. Just be smart. Don't post anything irrelevant, and always read through your statuses before uploading.
Pay someone else to do the job
Most business owners won't have enough time on their hands to manage social media pages effectively. That is why many choose to outsource the task. You could hire the services of a freelancer using one of the many popular websites online today. Alternatively, a virtual executive assistant might be prepared to undertake the task. Just do some research and work out which option is most suitable for your business. The benefits of using a virtual assistant should be obvious. They will also help with many other jobs you don't have time to perform.
With the information in this guide, all business owners should master social media. At the end of the day, it's not a complicated subject. You just need the right advice. Once you know what you're doing, the entire process is very simple. As with most things in this world, you'll learn faster using the hands-on approach. So, get started today!