Hiring your first employee is a huge event for any small business. It's a sign that you are on the way to success, and things are progressing well. However, it's not something you can just dive into. When you start hiring staff, you will be subject to many more rules and regulations that you have to follow. And, going in blind, without the right knowledge, is likely to lead you into trouble.
Now, it's very rare that a small business will hire an HR professional as their first employee – their time comes much later. So, who do you turn to, to understand your responsibilities? This guide will help you find out where you can pick up that all-important knowledge. Read on to find out more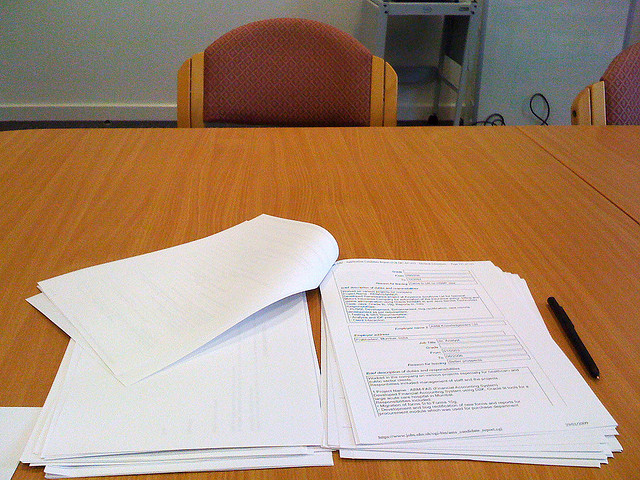 Your employee needs a right to work
It's often overlooked, but you have to make sure your employee is allowed to work in the country. It's a good idea to ask to see a passport or birth certificate, and also ask for work references as well. It's unlikely that someone will try and hoodwink you, but it is a possibility. Don't get caught out, because the repercussions could be extreme.
They might need a DBS check
If your business is involved with vulnerable people or is in the security industry, it is necessary for your employees to have DBS checks. Don't put it off, either. If something were to happen, you would bear much of the responsibility. You have to cover your own back, regardless of how quickly your employee needs to start working.
Sort out insurance
You'll also need employee liability insurance from the day you hire someone. You are responsible for your staff, and unless you have insurance protection, you could end up facing an enormous fine. It could be because they cause an accident at a customer's house, or even because they have an accident at work and decide to sue you. Both examples are more frequent than you think, so make sure you have the right cover.
Learn about health and safety
On the subject of employee safety, it is essential that you brush up on your knowledge of all your responsibilities. Look online at the government regulations to get you started. And, you could also go on courses for a more in depth view. Take a look at these health and safety events and seminars with Peninsula, for an example of what to expect. The more you learn, the better protection you can give yourself.
Understand discrimination
As an employer, you can't discriminate against people with a certain race, sex, sexual orientation, age, or religion. There are plenty of other examples of discriminating as an employer, too. Head over to the government website for more details. Make sure this is high on your list of priorities. Not only will it be disastrous PR, but it could also lead to a hefty fine.
Well, we hope this has helped you understand what you need to have in place before hiring an employee. It's not as simple as just giving someone a job, unfortunately!