If your startup needs to expand and grow, you could focus on the delivery service that you offer. Most businesses that sell products online need to think about deliveries, and it could even save money in the long-term if you take care of it in-house.
Source the Materials
You'll have to start by sourcing the supplies that are necessary for setting up a delivery service in your business. You will need boxes, tape, labels, padding and possibly lifting equipment if the packages are large. You can outsource procurement to an external company if you want to save money. They will be able to source all your indirect materials. This is probably the best option to go for because it takes some of the work out of running the delivery operation.
Choose the Delivery Process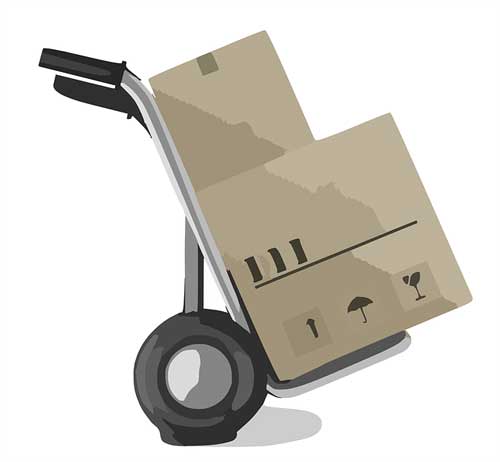 Image by pixabay.com
There are so many different ways in which you can go about delivering products to customers. If you don't want to invest much money, you can outsource the actual delivery process to a delivery company. But if you want to keep the process in-house, you'll have to invest a bit of cash. You'll have to buy or hire delivery vehicles. The size and capacity of these vehicles will obviously depend on what kind of packages you'll be delivering. Then you'll have to think about hiring employees to drive them.
Store Products
Storage is something that is completely necessary in the delivery process. Before the parcels leave your office or warehouse, and after the item has been securely packaged, it needs to be kept somewhere. The best delivery services keep these packages in an organised manner so that they can be sent off to their destination in a swift way. If the packages aren't stored carefully, you run the risk of sending parcels to the wrong location, and that's not what you want.
Track the Delivery
It's always a good idea to track the items you send out. This allows you to check that they got to the correct destination in the time period promised to the customer. It can also help if something goes wrong and the package goes missing on the way to its destination. It's the kind of safety net that can help your business provide the best service possible to customers. It's pretty simple to track the parcel when you delivery if you use any of the mainstream delivery services. And it's even easier if you use your own delivery workers and vehicles.
Get Feedback
When you start something new in your business, you need to monitor how you perform. This will allow you to see what you're doing well, and what you can improve on. The feedback you get from customers can be the most valuable information you'll get. If they're not happy about the delivery service they get, they won't be afraid to tell you about it. The customers are the people that you need to impress, so knowing how they feel about the service is essential. If they don't like what you're doing, they won't come back.