Blackberry Handsets
Blackberry is one of the most fantastic business mobile phone and this fact is not unknown from any person but many people finds it hard to Synchronize their handsets and this is mainly because they don't know the actual procedures.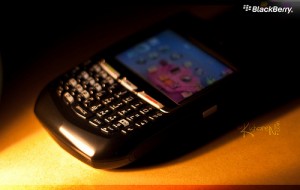 Synchronizing some useful application especially outlook is not a big deal but you are required to follow the correct and standard procedure and in this article a step by step guideline has been provided which will help you to synchronize outlook with Blackberry via USB.
The blackberry handsets are always provided with the Blackberry handsets and first of all you are required to install Blackberry Desktop manger from the manufacturer's CD and if you don't have the CV then you can also download the software from this link. http://na.blackberry.com/eng/services/desktop/
After completing the installation connect the blackberry handset with your PC with the help of USB cable and let the blackberry device driver install and when that procedure will be completed you computer will alert you by saying 'hardware installed successfully' in your windows task tray.
Now run the Blackberry Desktop software and then choose the Synchronize option.
Now you have to choose the configure option and then you may select the Contacts, Calendar, Notes and Tasks database by clicking the checkboxes that are next to each other. After doing this you'll be prompted to ask which application you like to Sync it with and then from the list of other applications you have to select the Outlook.
Then for all the windows by you'll be prompted you have to click OK until you reach the main Blackberry desktop manager's main screen. Now click the Synchronize option and just make it sure that the Synchronize Organizers data checkbox is checked and then you will start the synchronization by hitting Synchronize Now.
This is the standard procedure which should be followed if you want to synchronize outlook for your blackberry handset and thus you can get the maximum benefits from your handset.