Balancing Work and Social Life
Nowadays life has become so much busy that people mostly seems to be complaining that they don't find time for their social life, this decrease of social activities can lead us to the age when people will become completely machines and the emotions feelings and sharing of social network will end.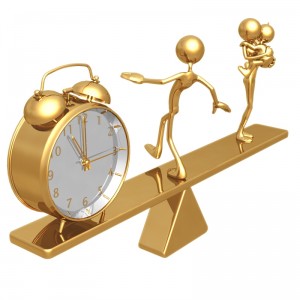 Everyone should try to keep himself away from the above mentioned situation because there is no life without social interaction. Though the work load nowadays and the competition in the markets is very high still if one tries then he can spare out sometime for his personal life and mental relaxation. Here I am going to give some suggestions for balancing the work load and social life but the thing which is mainly required is ones determination to do so.
First of all you should decide this thing in mind that whatever the circumstances will be, I won't let ma social life suffer especially my family. Completely schedule your routine and the time which you will take out for the personal life should never get wasted for making up your career.
For managing all your life you must have enough time for your social activities, for the mental and physical freshness adopt the routine of having exercise daily. If you can't go for some gym or open area even then perform some light exercise at home.
Your social calendar must have to be organized, just like some people makes the daily to do list, you also have to make a proper time frame for which you are going to work and the rest should be for you social life. If you like some kind of sports then you should also count that activity in your daily or weekly routine so that the factor of relaxation always stays in your life.
The good enough time for your social activities doesn't means that you should cut down time for your work and career, while you are at work then you full focus should have to be on your work and should work as much honestly as you can because with this attitude you will also get the mental satisfaction.
You also develop a social network inside your office by the time as you become older at work so you also have to take care of that, try to work in coordination with others and never try to put anyone down in front of others because these things can affect your career and professional life.
These were some of the tips that can help you if you want to create a perfect balance between your work and your social life. Remember one thing creating a balance between your personal and professional life is not a difficult thing but it require a little determination, if you have so then feel free to enjoy the life at full.