There have been numerous games to exercise mind for iPhone users. Among the newest creations is one by American Express who collaborated with Fishlabs. It is recognized as CASH IQ and it is ranked among the most engaging mathematical games. Apart from trying on the numerical skills of the player, it also calculates the memory skills. In addition to this, it is important to state that it comes with 4 distinct addictive brainteasers.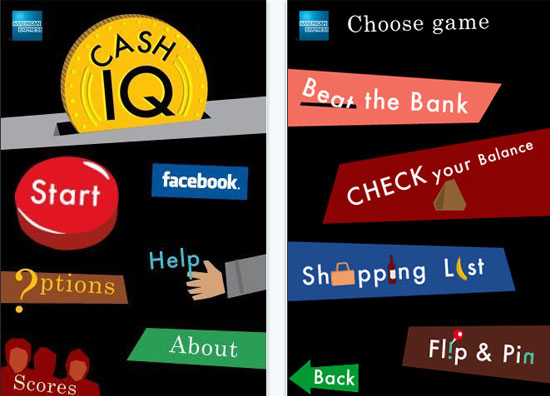 It is vital to state that all the iPhone brainteasers are built-in with different features and key among those found in the CASH IQ include the following.
Beat the Bank: The first feature is beat the bank in which case coins are flipped from the piggy bank and the player is supposed to play around with these while keeping the calculated numbers in mind.
Checking the Balance: Provision for checking the balance by dragging grocery bags in and out on the seesaw. This is supposed to be done while ensuing that it remains balanced.
Shopping List: A shopping list in which the player is supposed to have a clear memory of what they have ordered in order to ensure that it goes through the conveyor belt.
Flip and Pin: Flip and pin which comes with 12×12 which comes in different shapes. As the number of shapes increases, it gets more complex and the player has to maintain a sharp memory to remember them all. There are rules that govern this brainteaser and key among them is ensuing that movement is minimized in order to score more pints.
There is a number of benefits linked with indulging in iPhone brainteaser games. As mentioned earlier, it aids in keeping the brain sharp and this aids in ensuring that sicknesses such as dementia are kept at bay. It also provides the opportunity to do fast math. Since questions show up on the screen in a quick and successive, it gives the player the opportunity to quicken their thinking process.