Winter wardrobes are officially out, with some great seasonal trends we quickly run you through this winter's best sellers!
Even though we all dislike being cold, we do admit that winter clothing is great! We love the cosy fabrics, dark greens and browns, the quirky hats and sexy boots.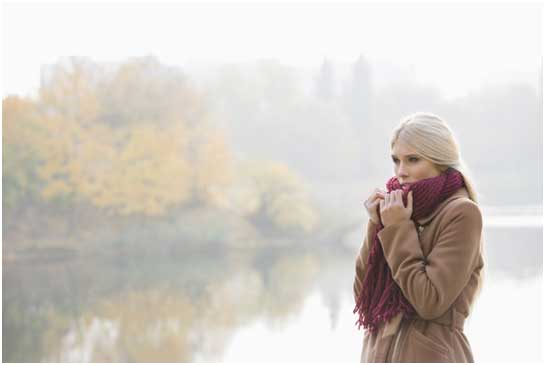 Winter fashion in the late 20's – 30's was very elegant, long above the ankle coats, fitted tailored pieces, fur neck warmers and delicate headpieces, but the times have changed and even though fashion does recycle, majority of us now do dress to be warm rather than look great, but we must not forget we are women and we must always maintain our beautiful image just like how the ladies did in the late 1920s!
"So how does one be warm and look great?"
It isn't always about what you wear on the outside but also how you look and feel on the inside. Winter dries out your skin so always keep hydrated and wear the best moisturiser for you, however, winter also promotes your skin to glow and be fresh, if you eat and drink clean your skin will be radiant and feel amazing. The key to looking good during the winter is to take care of your skin.
Then there are thermals; best amazing way to keep warm, you can stick thermals on under most clothing pieces! Marks and Spencer's do amazing Heatgen Thermal Leggings which start from £15.00, you can put these on under your jeans and even under thick high denier tights, who said you can't wear a dress and still be warm!?!
You can also purchase super thing Lycra slip for under those pencil skirts, no one will spot a thing but it also gives you an extra layer and a smooth finish.
There are many jackets on the market filled with down feathers which is a great investment! Here is a great article on choosing the right Down Jacket, it explains the pros and cons and tells you the difference between Down and Synthetic materials.
Since Max Mara's iconic 101801 coat was created in 1981, the camel coat has been a perennial staple in the fashion-savvy woman's wardrobe
Camel coats are in! This month's online 'Elle' publication shows us the latest 15 Camel Coats are trending now!
The camel coat is a timeless classic which can be worn with anything. New Look have a great camel Textured coat for £29.99, Misguided have an Oversized camel coat for £70.00 and Farfetch.com have a great Stella McCartney Double Breasted camel coat at £995.00. Depending on how much you want to spend there is something for everyone.
Vogue has given praise to 'Celine' under the 'ready to wear' section: Statement Long Fur coats, leather rain macs, Zebra prints and soft textured baggy two-tone trousers. If you are looking for warm yet statement pieces Celine is a brand that does all that above. Looking great and forever warm!
Hats! Hats! Hats!
There is a hat out there to suit all head shapes, hair colour and hair types: Asos has a great selection of head warmers and fashionable head pieces. Chunky Tie Front Headbands look great and cover your ears for that extra warmth.
If you like being part of the festivity there is a pumpkin beanie hat on Asos for £10.00! Why not!
We at Talisman love reporting on what's going on in the world of Fashion and will update you shortly on more trends to come!