It may seem a little sexist, but the majority of men have no clue on how to dress. If you want to make sure that your partner is looking good, you may need to put some work into re-styling his wardrobe. It may seem a little odd to some, but you want your partner to look good. After all, he should look good on your arm on a night out. If you're keen to make sure that your husband or partner is the embodiment of style, there are some things that you can do to help him.
Here are the best tips on how to style your man.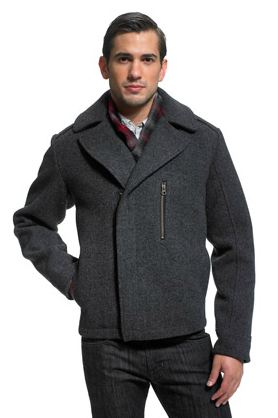 Tip 1: Don't Criticize His Current Wardrobe
No one likes criticism. Imagine how you would feel if he looked into your closet and complained about your clothes. You wouldn't feel good. Take your partners feelings into consideration. While you may not like his current attire, there is no need to be rude about it. You should say encouraging things like 'I think you would look really handsome in a suit'. If your man is more of a casual guy, say how you think that suits are sexy. Never belittle his current style, but compliment the style of others in a subtle way.
Tip 2: Go Shopping Together
Men may hate shopping, but you don't have to go shopping in a mall. You can go online and find some new clothes for your partner. Again, you will need to be subtle. Tell him you would like him to come shopping with you. While you are out, pick up things that will update his wardrobe. Tell him that you like the feel of a particular fabric, or the look of certain men's t-shirts. There is a wealth of things that you can do to make sure his style is updated. Take a look around department stores and pick out things that you like. Gauge his reaction. If he likes them, tell him you will treat him. We all like to receive gifts and our partners are no different.
Tip 3: Find Out What He Feels Comfortable In, and Update It
Your spouse may have a penchant for his old, scruffy jeans. They may be faded and torn. But, if he feels comfortable in denim, aim to get him updated, new jeans. You don't have to be outlandish and insist that he wears a brightly colored pair of cords. Stick to his original style that he feels comfortable with. Just modernize his look with new attire. Jeans, t-shirts and sneakers are the mainstays of any man's wardrobe. Simply update his current wardrobe to a fresh new look with some minor changes. You don't have to launch 'Operation Revamp' on him all at once.
Tip 4: Assist Him with His New Choices
If your husband or boyfriend has noticed his new wardrobe and he wants to keep adding to it, help him. He has taken the initiative and is obviously happy with your choices. Help him with any future purchases that he wishes to make. He is clearly happy with his new look. Embrace it. Your job is done.