What's the news?
Research carried out by Insurance company Liberty shows that 61 per cent of new drivers, having passed their practical driving test, don't feel that they're adequately prepared for life on the road.
38 per cent, or two out of every five, feel that they are fully prepared.
Half of all drivers under the age of 30 feel that they're not confident enough when performing tricky manoeuvres, such as parallel parking or tackling big roundabouts with multiple exits. Once again, two out of every five drivers surveyed say that they feel entirely confident in such situations.
A whopping 70 per cent of drivers feel that Irish roads are more hazardous now than they were a decade ago (something which is most certainly not borne out by accident statistics). That number is higher among female drivers (81 per cent) than male drivers, and it's a view held more by those aged over 55, and those living in Connacht and or Ulster.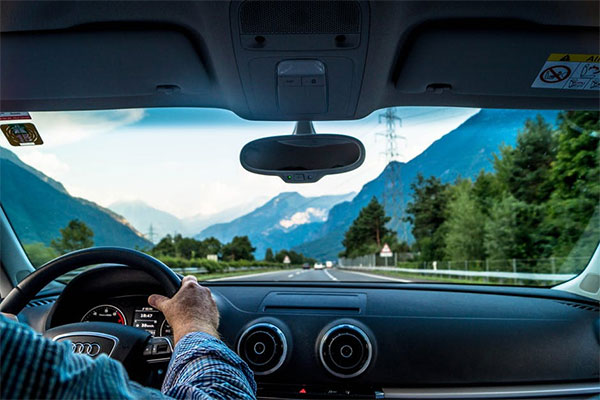 Among Irish drivers that lack confidence on the road, feelings of nervousness have been experienced by 60 per cent when behind the wheel, while almost half (49 per cent) have experienced anxiety. 19 per cent report feelings of panic and 18 per cent a sense of fear.
Overall, women drivers are less confident than their male counterparts; under 30 drivers are the least confident of all age groups; and the country's least confident drivers are from Connacht/Ulster.
Commenting, Deirdre Ashe, Director of Personal Lines at Liberty Insurance, said: "The results of this survey show that as a country, we currently lack confidence in our driving abilities and feel increasingly unsafe on our roads.
"In many ways, this isn't entirely surprising. Our roads are busier than ever before, with more distractions for drivers, like smartphones. Adding to the danger is the huge number of uninsured private vehicles on Irish roads, estimated by the Motor Insurance Bureau of Ireland (MIBI) to be over 151,000.
"In light of these findings, we all as drivers have a duty in taking greater personal responsibility for our actions on the road. By extension, road safety education is now more important than ever. For example, if drivers are particularly nervous entering roundabouts or parallel parking, they should be looking to address and improve on this, like taking advanced driving lessons with IAM Road Smart Ireland. Further tips and advice are available on the Liberty Insurance Safety Centre as part of our 'Ready for the Real Road' initiative.
'Finally, since its foundation, the Road Safety Authority (RSA) has led the way in raising standards on road safety and testing, and as a result we have seen significant improvements on our roads. In continuing down this path, there may be merit in incorporating some of these findings into the RSA's driving test curriculum and using it as an opportunity to develop new features within the driving test that will challenge learner drivers on the various issues cited in our research.
"In short, our findings demonstrate the importance of the ongoing collaboration between government and industry in the promotion of safer driving, particularly among younger drivers and in regional areas with less developed infrastructure."
To find out more about Liberty car insurance or home insurance visit Liberty.ie.
Watch this Ready for the Real Road video from Liberty Insurance in which six drivers put their skills to the test to find out if they're ready for the real road.