We all love to smell great, but some fragrances can be expensive to buy. Designer perfumes such as Chanel and Dior are the most expensive and would require most of us to save up to make a purchase. Did you know that there are a few simple tips and tricks to ensure that you get plenty of free fragrances samples? If you follow them correctly, you might never need to pay for fragrances again.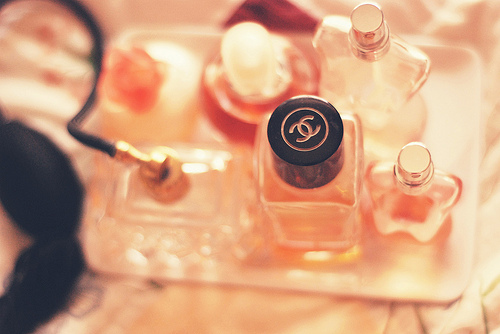 1] Write to fragrance brands – If you take the time to write to fragrance brands and include a stamped addressed envelope, some may send free samples. There are many different things to consider here. Firstly, it's not always the bigger brands which are likely to send out more samples. Think about the smaller start-up fragrance brands who might need the sales. If you hear that a new fragrance is being released by your favorite fragrance designer, then why not send an email and ask if you can try before you buy? Mention that you are a loyal customer of the brand, and you stand more chance.
2] Start a blog or review website – bloggers have to work a lot harder than people might think in order to start being given free samples. You will need to invest plenty of time growing your website and your traffic first. When you've made some headway, contact brands and request samples for review. Remember to be honest in your opinions in order to keep your regular readers coming back for more.
3] Ask in store – some of the bigger stores like Sephora often have samples on hand. If you are a regular shopper there, ask at the counter. You might find that they give you some free samples that will last you a while.
4] Samples in magazines – sometimes magazines give out free samples. These are usually stuck to one of the inner pages. If you save these up, you can have a long lasting supply of scents for every occasion. These aren't usually cheap perfume brands either. You might get lucky and get a free sample of Armani cologne or something equally impressive depending on the magazine.
5] Swap with your friends – swapping fragrances with your friends is a great way of getting access to more fragrances. Simply invite your friends over and serve up some tasty snacks and wine. All you need to do next is enjoy some gossip and decant a little of all of the fragrances into smaller bottles. This way, you all get to sample fragrances that you may not usually choose to buy.
6] Sign up for fragrance boxes – whilst not exactly free, fragrance boxes are cheap to sign up for and will give you access to some cheap tester perfumes. This is a great way to build up your fragrance collection and try out brands and scents before you commit to buying a full-size bottle. You could even keep the bottles afterwards and rinse them out for future sample collecting!