Whether you have the cash to visit a salon or you'd rather do them yourself at home, beauty treatments can always give your look a little extra oomph. The tips in this guide will make you look and feel incredible. Enjoy!
Beauty Treatments
1) A Facial:
Facials can help to smooth the skin, get rid of imperfections and even reduce the look of wrinkles. Usually, you need about 1 a week if you're going to notice a big difference. That doesn't mean you have to go to a salon though. You can give yourself a facial with decent products at home. All you need is a cleanser, toner, exfoliator, mask, serum, and moisturiser. You could also use a facial oil if you want to give yourself a massage. Just make sure you don't use an oil that could give you a reaction. You should use upwards, circular motions to get the most out of your massage.
2) Manicure/Pedicure:
Looking after your finger and toenails will always make you look more polished. Some say that they are an accessory, just like the shoes or bag you choose to wear. It's fairly cheap to have them painted at a salon, just make sure you take flip flops. So many people forget and end up smudging them straight away. Alternatively, you can have gel polish, which can last up to 3 weeks!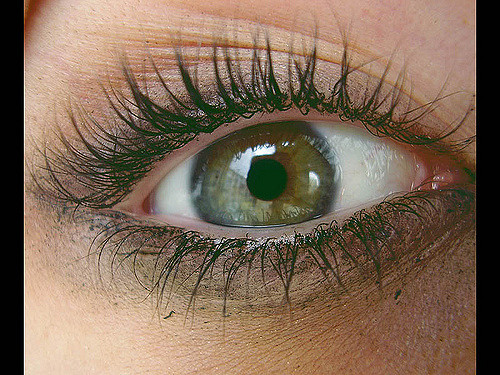 Image by blanxii
3) Teeth Whitening:
Nothing looks better than a lovely set of white teeth. It can really light up your face, and you'll be pleased to know that you can get away with pretty much any lipstick when you have white teeth! No need to spend hundreds of pounds either. Http://teethwhiteningathometips.com has all kinds you can use to save money on the treatment.
4) Tanning:
Everybody looks better with a tan! No need to go oompa loompa orange. There are so many tans on the market that offer a natural glow, such as Bondi Sands or St Tropez. You can get different shades depending on what you're after too.
5) Hair Color Top Up:
Have your hair color topped up so you have fresh hair worthy of flipping. I know I always feel better after leaving the salon with a fresh color and bouncy blowdry!
6) HD Brows:
HD brows seriously frame the face and make your features stand out. Providing you go to somebody who is properly trained and insured, you should get a treatment you're really happy with. Just make sure you discuss your needs beforehand so you get the look you want. It isn't always about having the biggest, darkest eyebrows.
7) Eyelash Treatments:
Having eyelashes lifted and darkened can eliminate the need for mascara altogether. It looks great on holiday when you're just relaxing by the pool too. You could go for a lift and tint, or even full on extensions if you want real volume and length.
Which of these treatments will you go for to give your look a little extra oomph? Leave your thoughts in the comments below. See you soon!