Visiting the spa is one of the best ways of rewarding yourself especially after a week or day of hard work. It's a place for solace, personal discovery and healing. It is a place for self-restoration away from the everyday world. Let the unique healing effects of highly trained massage therapists and aestheticians help you rejuvenate, treatments mainly focus on pleasing the senses, nourishing and stimulating the skin, while still giving every client a renewed sense of relaxation.
Here are the top five Spa services you can pamper yourself with:
1. Facials
One of your best assets is your face largely because it's what everyone sees first. Therefore, it is vital to seek services that will make you look more radiant and healthy. Facials encompass a very wide range of procedures including moisturizing, toning and massage. However one of the most important and effective facial service offered is exfoliation which can be performed through chemical peeling or microdermabrasion. However, all facial procedures are mainly designed to get rid of the excess oil and dirt that gets stuck in the skin pores without damaging and drying out the skin.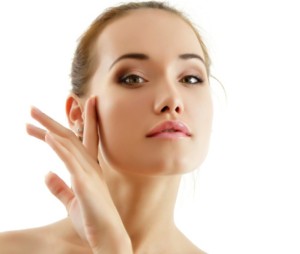 2. Body wraps
Body wraps are products that are usually around various parts of the body. They contain special ingredients that either enter the body too break down toxins and excess fat or simply draw out these dangerous components. For the best results, it is highly recommended that you get body wraps at least once per week for several consecutive weeks. This procedure is meant to improve your body's contours.
3. Foot scrubs
Walking or standing for the better part of the day can leave your feet sore and/or covered in a thick layer of dead cells. You can get smooth and soft feet by visiting the Spa for a foot scrub to remove the caked dead cells and dirt. The attendants always pay special care to the heels and toes. You will always come out of feet pampering sessions with pinkish, healthy soles.
4. Massage
Packages for spa services always contain various types of massage. For instance, a massage can be paired with aromatherapy and relaxation music to create a highly effective way of straightening out nerves. With the help of experienced massage therapists, stress and tension just floats away. A full body massage is the way to go.
5. Waxing
Nobody wants to look unkempt and hairy. If you have unwanted hair on your arms and legs, the best and most effective way to get rid of them is waxing. In the waxing process, hot wax is usually applied over the area you have chosen. This results in smooth skin that does not grow hair at least for a couple of weeks.
A day at the Spa leaves you feeling refreshed, and ready to face the challenges of another busy day or week. Therefore, it is vital to find the time to pamper and rejuvenate your body and mind and body at Spa Corydon.