Are you interested in watching reality show on your television? If you enjoy watching reality show then you will definitely enjoy watching Worst Cooks in America which will be on your telecasted on January 2nd at 9pm Eastern and Pacific Time. The show is a kitchen reality show where people from all walks of life can participate and try making some of the dishes taught by two great chefs in America who are clashing against each other to make the competition more exciting. Worst Cooks in America has already gained a lot of popularity during the first season where top chef Anne Burrell won the competition.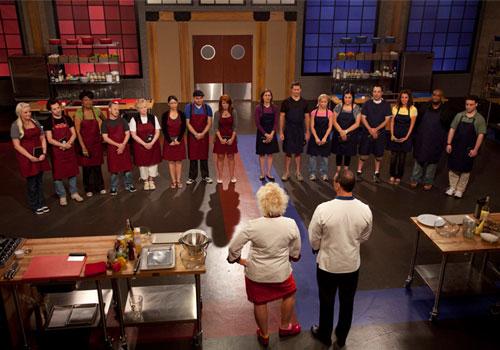 However, to make the challenge tougher this time we have another top chef Robert Irvine who will challenge Chef Anne Burrell and try to snatch away her title. Apart from being a competition between the two top chefs the show is about transforming some of the worst cooks in America into some of the best cooks people have seen. Before the show begins the group is divided into two teams which will be the red team and the blue team. Both the chefs will lead their respective teams and team recruits will be called upon which would depend on the nomination done by the people.
The game begins with both the team leads providing cooking information to their leads on how they can prepare the dish in a better way in the least possible time. The worst cook between the two is then eliminated. Each team has 6 chefs in their team along with cooking tips audience also get a good dose of laughter as the reality show is quite comedy in nature. Each team recruit has to go through a Skill Drill test and Main Challenge test where they have to make sure that they transform into the best cooks in America. The winner takes away $25,000 along with kitchen hero title.
Worst Cooks in America has already received a huge response from the people of America in the first season. It has also been the highest voted series in the network history.